EarthPress - Earth Observation data and Artificial Intelligence in support of Journalism
---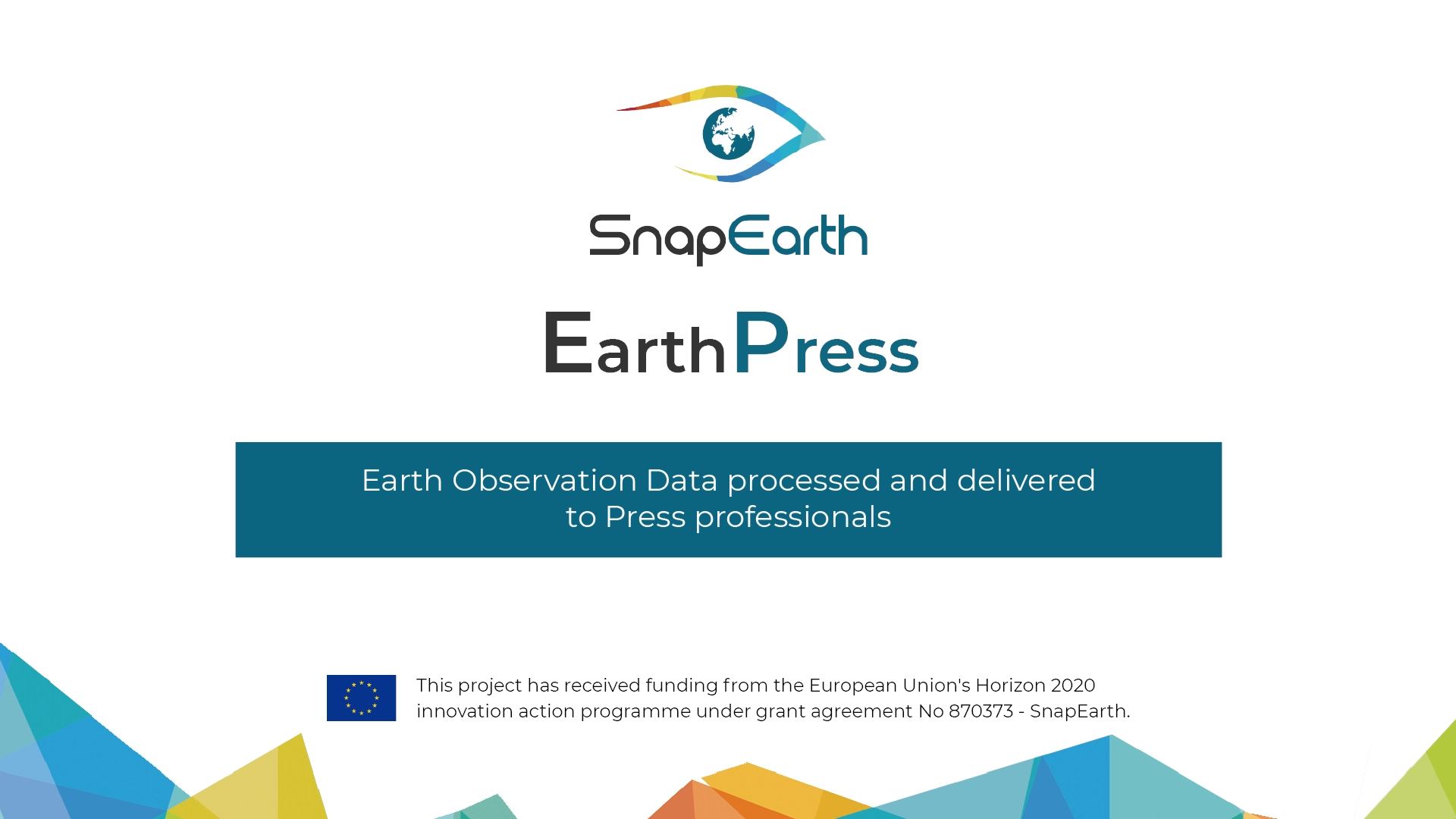 ---
EarthPress - Earth Observation data and Artificial Intelligence in support of Journalism, January 14, 2022
Copernicus data are becoming tremendous in volume & quality. Copernicus services are focusing on professional services, like the Emergency Management Service focusing on providing information on major events to the rescue and security forces. In order to increase awareness of the Copernicus services to the EU citizens, there is a need to provide added value data to the Media Industry, rendering them to major demonstrators of the success of Copernicus to the citizens.
In this direction, the impact of the SnapEarth project will be enhanced through services for combinatorial EO data retrieval, data correlation between EO and news information will be developed.
In particular, the EarthPress pilot aims to tackle these issues by delivering value-added products to editors & journalists allowing them to enrich content of their publications & articles. These contents, tailored to specific user needs, will be notably based on EO data (e.g. disaster extent maps, background imagery, aggregated information from social media, blogs & websites, etc.) on a certain topic.
More information